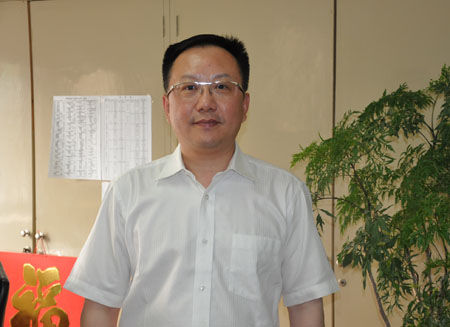 Yang Zhaohua, President of China Household Textile Industry Association

Reporter: Hello, President Yang, I am very happy to accept our interview. This afternoon, you mainly want to talk about the current status of our home textile industry and some future ways. First of all, please give us a brief introduction to our association.


Xianghe Furniture City official website recommended search reading: Home Textiles Exhibition Xianghe Furniture Purchasing Festival


Yang Zhaohua: As a trade organization, the China National Textile Association is also registered with the Ministry of Civil Affairs. It has just been a 4A-level association of the Ministry of Civil Affairs. We mainly serve as a bridge, serve the enterprise, serve the industry, serve the government, and also focus on the industry self-discipline, the formulation of standards, the development of the market, and the exchange of industry. It has been established for 20 years. After the establishment of the new secretariat in 2010, the Home Textiles Association mainly focused on the development hotspots of the industry and made some industry leading work for the transformation and upgrading of the industry, including structural transformation and structural adjustment. In recent years, work has also been recognized by the industry and enterprises.


Home textile industry sales growth slowed


Reporter: I think you are an expert figure in our home textile industry. Can you talk to us about the development of China's home textile industry in recent years?


Yang Zhaohua: In the past few years, the development of the national textile industry has been very fast. From the perspective of the "Eleventh Five-Year Plan", our export growth and domestic demand growth have maintained double-digit growth. In the first year of development, the situation of the whole industry has increased by 10% in terms of mass commodity growth. Above the national scale, these companies with sales of more than 20 million yuan have grown by 23%, and our exports have reached US$34.4 billion. , an increase of 16% year-on-year. In 2011, we have encountered relatively large difficulties in the entire industry or internationally, including the domestic economic environment. In such a difficult situation, as the home textile industry has maintained such growth, it is indeed not easy, especially this year. In the first quarter, in the first quarter, we should say that we experienced a large fluctuation in raw materials. In 2011, raw materials fluctuated greatly. In the beginning of this year, we encountered the upward pressure on labor costs, as well as fluctuations in international raw material prices, like oil. The fluctuation of products and the rising cost of the entire logistics have made our domestic price costs face unprecedented difficulties. Under such premise, we have overcome many difficulties in our industry. From January to March of the first quarter, our exports have maintained a growth rate of around 9%. Our entire industry-scale enterprises are also maintaining a growth rate of around 16%. . In terms of industry, it is still quite good.


However, some brands that do domestic sales feel that in the first quarter of last year, we saw a decline in the growth rate in the first quarter of last year, which did not reach the growth rate of last year. Because there are many brands in the quarter, especially some listed companies, they are in 2010. More than 30% increase. In the first quarter of this year, it has increased by 6% and 10%, which can be greatly reduced year-on-year. Therefore, everyone has the feeling that the market is not as strong. However, a high-speed growth last year was determined by its special environment. Especially in the position where cotton prices were high in January last year, our price increase factor accounted for a large part, accounting for a relatively large contribution of rapid growth. This year, because the price of raw materials is relatively stable, the price increase factor is gone, and it is entirely incremental. It seems that the increase is not so fast.


There is another problem. In the first quarter, there is a Spring Festival, relatively early, because the Spring Festival is in the early days, and the second is that everyone called warm winter last year. Some winter things prepared, did not meet expectations, did not sell, so various comprehensive Factors affect the entire first quarter, of course, there are some big economic environment pressures, our property market regulation, the impact of our monetary policy, so that our current consumer confidence has not been fully released, affecting some sales in the first quarter. There is definitely no need to talk about it. There are some products in our home textile products. The fabric products like the one we mentioned are closely related to real estate. If the sales volume of real estate is declining, the number of people moving new houses will drop, it is definitely like curtain fabric. , sofa cloth, will definitely be affected. Therefore, from these points of view, it has led to the impact of our comprehensive factors in the first quarter. Our growth rate is not as good as last year. This is a major reason.


But now we feel that this month is all our brand companies are opening an order meeting, are opening the order meeting in the second half of this year, the home textile industry has such a large urbanization, 1% urbanization rate, we still exist A lot of rigid demand, annual urbanization rate, newly-married population, and the construction of affordable housing, the central government now requires basic protection, which is 7 million sets, and strives to complete 10 million sets. Like livable projects and urbanization rates, it is a rigid demand for our home textile industry.


In terms of consumption upgrading, with the healthy and scientific consumption concept advocated by our home textile industry, our ordinary people can truly live a high-quality life. In fact, it is closely related to home textile products, because everyone should cross the family. After eight hours, there are six to eight hours of sleep, and one or two hours may be spent in the bedroom, living room, and restaurant, which is related to our home textile products. Good home textile products have a great impact on its quality of life. I think that with the continuous promotion of the concept of healthy consumption that we just talked about, our consumers truly understand home textiles and use home textile products correctly. It is of great help to his physical health, to the quality of his life, especially to the improvement of sleep quality. When they all understand, there is a big concept of consumption upgrade.


Judging from these trends, we also did a lot of symposiums in the first half of the year. Our company is very confident that we can complete the steady growth throughout the year in the second half of this year.

High Quality Laundry Detergent Bag is made of environment protection material 100%, Sunway has got the certificates of FDA, QS, SGS, ROHS, ISO9000 and ISO14000 for many years ago, we push total quality management in all company , from material incoming to massproduction , we perform strict quality control , our products have sold to Europe, America, Japan, Korea, Middle East, southeast Asia and other countries , these bags have many excellent functions , just like Waterproof, moisture-proof, UV- proof, prevent leakage, Prevent food from odor,extend product preservation time etc, you can washing liquid and shampoo safely , for the bag`s shape , size , thickness, color which we can customize according to your requirements, don't hesitate , just contact us !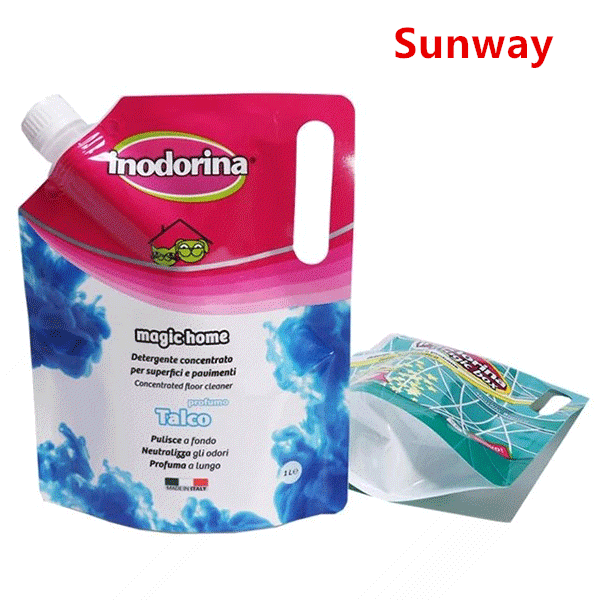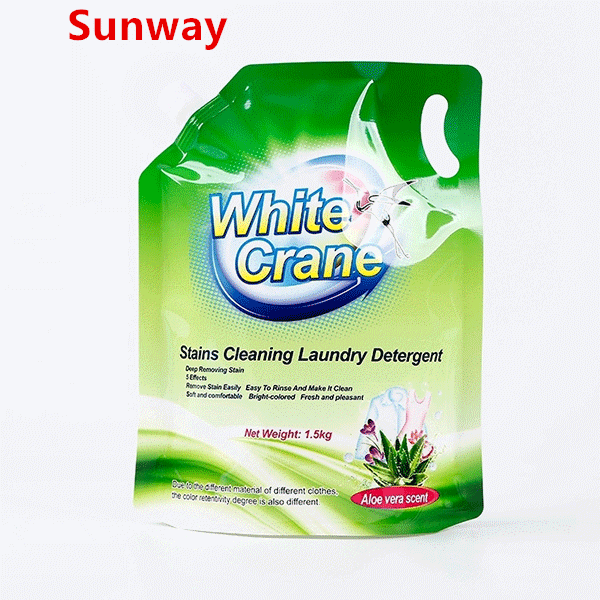 Laundry Detergent Bag

Laundry Detergent Bag,Washing Liquid Bag,Laundry Detergent Pouches,Laundry Detergent Packaging Bag

Shenzhen Sunway Packaging Material Co., Ltd , https://www.sunwaypack.com