With the continuous development of modern retail modes and people's increasing demand for convenient, beautiful, and economical packaged foods, composite flexible packaging has become the main packaging method for packaged foods, and its growth rate has greatly surpassed that of other packaging materials. When soft packaging gradually becomes the protagonist of food packaging materials, especially when the attention of the entire society to food safety is increasing, the hygienic issues of composite flexible packaging are becoming more and more of a concern to everyone. The relevant standards in China for flexible packaging hygiene are as follows:

1. National Standard GB/T10004-1998 Cookable compound film and bag; GB/T10005-1998 Biaxially oriented polypropylene (BOPP)/low density polyethylene (LDPE) compound film and bag. 2. Industry standard packaging industry BB/T0003-94 high temperature cooking bag; light industry QB/1871-93 biaxially stretched nylon (BONY) / low density polyethylene (LDPE) compound touch, bag; QB/T219796 mustard packaging Composite film, bag; Pharmaceutical industry YY0236-1996 Pharmaceutical packaging composite film (General). 3. Product Hygiene Standard GB9683-1988 Hygienic Standard for Compound Food Packaging Bags; GB9685-1994 Standard for Additives for Food Containers and Packaging Materials; GB9687-1988 Standard for Polyethylene Molded Products Used for Food Packaging Materials; GB9688-1988 Food Packaging Materials Polypropylene molded products using standard; GB13113-1994 Polyethylene terephthalate molded products for food containers and packaging materials. 4. Raw material standard GB/T4456-1996 Polyethylene blown film for packaging; GB/T10003-1996 General purpose biaxially oriented polypropylene film; GB/T10805-89 Rigid polyvinyl chloride film for food packaging; GB/T15266- 95 PVC hard film and film for food packaging; 081231-91 polyethylene blown film for liquid packaging; OB/T1125-91 unstretched polyethylene, polypropylene film; OB/T1260-91 soft PVC composite film 0B/T15267-94 Rolled polyvinyl chloride (PVC) hard sheet and film for food packaging; OB/T2024-1994 Gravure composite plastic film ink.

In spite of this, there is no uniform standard for the hygienic performance of food packaging materials in the country, and the above standards have not yet put forward specific quantitative indicators for many projects. All these have brought great difficulties to the compliance and inspection of packaging companies and food manufacturers. In addition to film materials and inks, the hygienic safety of composite adhesives is one of the important factors in the safety of packaged foods. Here, we will analyze the situation where the main two adhesives may contaminate food and provide some solutions. Of course, there are still many problems that packaging manufacturers and food manufacturers have to pay attention to in the production and supply links.

Solvent Residue Problems: It is attracting more and more attention At present, there are still many problems caused by composite adhesives for food hygiene and safety. Due to the exposure of substandard soft packaging produced by China Central Television's "Weekly Quality Report" in 2005, Solvent residue problems have caused widespread concern among manufacturers of soft packaging, food manufacturers, and even consumers. At present, solvent-type polyurethane adhesives are most commonly used in flexible packaging. The solvent should be high-purity ethyl acetate, but some production suppliers may use recycled impure ethyl acetate, which contains a lot of impurities, and more individual manufacturers will incorporate some toluene to reduce costs, even Some packaging companies also use single-component pressure-sensitive adhesives using toluene and xylene as solvents. This is even more potentially harmful, and is banned by national regulations.

In 1998, China issued a national standard for plastic composite packaging film, which stipulated that the residual solvent content was not more than 10mg/m2, but did not specify what kind of solvent, and the amount of various solvents in the range of 10mg/m2 was not improved. Detailed breakdown. In 2003, on the basis of this standard, a specific target value for limiting benzene residues was also added - ≤ 3.0 mg/m2.

For this problem, in addition to packaging manufacturers should be in strict accordance with the provisions of the use of qualified solvents, ink and adhesive drying equipment should also meet certain requirements, the drying process must also be strictly controlled and tested. In addition, the use of environmentally friendly inks and adhesives is a more thorough solution. At present, the proportion of water-based and solvent-free composite adhesives in Europe and the United States is already higher than 50%, and it is widely used in general-to-mid-high-function composite packaging, which is one of the reasons that the residual solvent can reach a fairly high standard. . First-level aromatic amines problem: Not yet given enough attention What is a primary aromatic amine? How does it come about? The primary aromatic amine is English name PrimaryAromatic Amine and its molecular formula is -R-NH2, where R represents an aromatic group. It is derived from the chemical reaction of aromatic isocyanates and water in printed two-component inks and composite adhesives. The first reaction process is: -R-NCO+H2O→-R-NH-COOH→-R-NH2+CO2 The second reaction process is: OCN-R-NCO+2 H2O→H2N-R-NH2+2CO2H2N -R-NH2+OCN-R-NCO→-R-NHCONH-R-NHCONH-R--R-NHCONH-R-NHCONH-R-+H2O→-R-OH+-R-NH2 (at high temperature cooking conditions The first aromatic amine produced by the first reaction is an intermediate in the adhesive reaction process. Most of it will be consumed by subsequent reactions and will not have a serious impact on the safety of packaging. It gradually decreases as the degree of reaction of the polyurethane binder increases. However, in many cases, due to the short delivery time of orders, composite films are sent to food manufacturers where they are not fully cooked. Packaging foods, especially liquid foods and high-temperature cooking foods, can cause food contamination problems with aromatic amines.

Aromatic amines have been identified as having high carcinogenic toxicity and can accumulate residues in the human body over a long period of time. In Europe and the United States, packaging regulations clearly stipulate that packaging containers that come in contact with food must not release substances that endanger human health. Both of these contain descriptions of the requirements for controlling primary aromatic amines. In EU Regulation 2001/62/EC, the PAA regulations are described as follows: "Materials or commodities made from aromatic diisocyanates that undergo diazo coupling reactions should not release detectable amounts of PAA (toluene II). Amine), (less than 0.2 mg per kilogram of food, analysis error has been included) "China's GB9683" Hygienic Standard for Composite Food Packaging Bags" stipulates that after heat treatment, the packaging bag is first-class aromatic The content of amines (including free monomers and cracked fragments, measured as toluene diamines) should not be greater than 0.004 mg/l. With such low trace amounts, the packaged foods are hygienic and safe. In particular, it should be noted here that in the solvent-free compounding, the presence of a large amount of free isocyanate monomer, the primary aromatic amine produced by the first reaction method described above is likely to affect the safety of food packaging. Therefore, in general, the maturation time required for solvent-free compounding is relatively long. The above-mentioned second reaction is mainly produced under high-temperature cooking conditions and has a great influence on the hygienic performance of the high-temperature cooking product. In response, many international adhesive companies have done a lot of research to reduce or eliminate food safety hazards caused by PAA problems. Here are some solutions:

1. Aqueous acrylic adhesives are used. Due to completely different chemical mechanisms, this type of water-based adhesive not only completely solves the problem of harmful solvent residues, but also prevents the formation of PAA from contaminating the food. Because of its safety, reliability, ease of use, and lack of curing, it can be quickly cut, etc., coupled with continuous improvement in performance, acrylic adhesives have been widely used in China, Europe and the United States, and are used by packaging manufacturers and food manufacturers. Welcome.

2. Fully ripened or use a safe, solvent-free adhesive. Typical solventless adhesives require sufficient maturation so that primary aromatic amines are sufficiently attenuated. Must not shorten the maturation time because of catching the goods, otherwise the harm caused may be even more than the residual solvent, and this is also contrary to the original intention of the food manufacturer who adopts the solventless compound food in pursuit of food hygiene and safety. In addition, some of the world's leading adhesive companies have also developed safer types of solvent-free adhesives that use an ultra-low monomer structure to greatly accelerate the decay of primary aromatic amines, thereby shortening the required maturation. Time, effectively reduce the risk of food contamination.

3. Use aliphatic curing agents for packages that require high-temperature cooking. As mentioned earlier, the high-temperature cooking process will promote the occurrence of the second reaction, which will seriously contaminate the packaged food. If aromatic curing agents are used, it is difficult to avoid this situation. Therefore, non-aromatic curing agents must be used when producing food packages for high-temperature cooking. It is stipulated in FDA CFR §21 §177.1390 ​​that "anything more than 120°C (250°F) can only use aliphatic isocyanates". This point must pay special attention to the manufacturers who make export orders. Due to insufficient attention to this issue in the country, aromatic adhesives are used in most cases. At present, domestic high-temperature cooking packaging is rapidly growing, reaching more than 15%, far more than other types of flexible packaging. Therefore, it is necessary to speak out loud about the mandatory implementation of the national standard so as to ensure the health of consumers.

Reprinted from: China Packaging News

We focus on doing Custom Drawstring Bags service. Our drawstring backpack already export to many countries. We have a team of senior engineers and skilled craftsmen, who can comply with customer's design and specification to produce, also can design and produce for our customers. Whether Cinch Bags for a long trip or gathering your equipment for the gym, drawstring bags may be all you need to get your belongings from point A to point B. They come in all sizes from tiny to over 75 cm tall.Choose from a plain cotton drawstring bag or look for name brand products. Some even have the option of personification. Store your stuff in this easy compact manner.




Drawstring Bags General Order Information

We take great pride in our work and in the wide variety of Drawstring Bags that we offer. We are experienced in servicing the US market, European market and Africa market .Please be aware that our production lead times depend on specific drawstring backpack and drawstring backpack quantities. Our success has been based on our understanding of the demands and nature of promotional and marketing deadlines. That's why we always ensure that every order is delivered on time.





As a result of our high quality products and outstanding customer service, we have gained a global sales network reaching. The main exporting products are promotional bag, jewelry bag, shoe bag, travel bag, school bag, Shopping Bag, drawstring bag, cooler bag, backpacks, cosmetic bag, wallet and so on.

If you are interested in any of our Drawstring Bags or would like to discuss a custom order, please feel free to contact us. We are looking forward to forming successful business relationships with new clients around the world in the near future.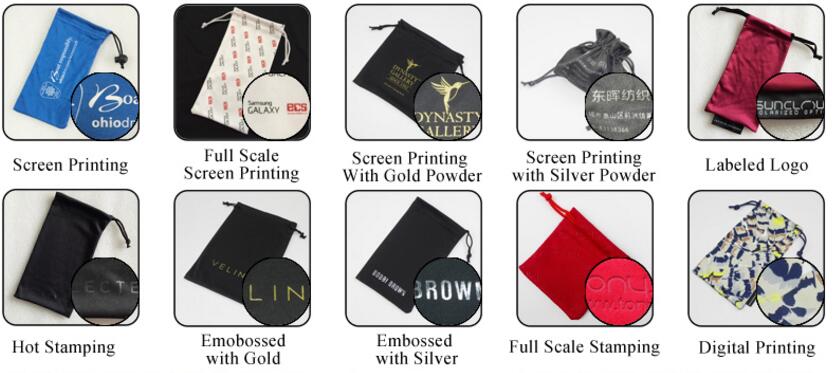 Drawstring Bags
Sports Drawstring Bags,Drawstring Handbags,Custom Drawstring Backpack,Printed Drawstring Bags
WenZhou JinYuan Packing Manufacture Co.,Ltd , http://www.tote-shoppingbag.com