· Printed ceramic flower paper. Can be used for ceramic tableware, ceramic ware and other daily-use ceramics pattern production, can also be used for waist line, decorative tiles, decorative ceramics and other architectural tiles.

· Printed glass paper. Can be used for glass ware, glass bottles, advertising cups, all kinds of glass containers and decorative glass.
· Printed helmet paper. Widely used in motorcycle helmets, helmets and other surface pattern production.
· Apparel decals. Such as the production of tennis racquets, fishing rods and other surface trademarks, signs; metal pipe fittings, such as the production of bicycles, motorcycle fittings, patterns, text, etc.; the production of toy car mold surface decals, printed wood flower paper; fashion tattoo stickers Other decals that are difficult to print directly.




1. Printing materials used water transfer technology can decorate most of the daily life of supplies, such as plastic, metal, glass, ceramics, wood plane and molded body. According to the need for coating before transfer, the printing materials can be divided into the following two categories.

(1) Materials that are easily transferred

Some plastics have good printing properties, such as polystyrene (PS),

ABS, plexiglass, polycarbonate (PC), polyvinyl chloride (PVC) and other materials can be transferred without coating, and the transfer principle is similar to the printing principle.

(2) Materials requiring coating

Non-absorbent materials such as glass, metal, ceramics, etc.

Non-polar materials such as polyethylene and polypropylene need to be coated with a special coating before they can be used for water transfer. The coating is a kind of paint that has good adhesion to the transfer material and can be processed by screen printing, spray coating, or roll coating. From the printing point of view, the coating technology solves the problem of surface decoration of many unprintable materials. Nowadays, many of the popular transfer processes, such as sublimation transfer printing, hot melt transfer printing, ceramic decal transfer, and pressure transfer India, etc., need to be coated on the surface of the substrate.

2. Water transfer products

(1) Telecommunication products


In today's widespread use of mobile phones, people are increasingly looking forward to the personalized decoration of mobile phones. In addition to the quality of mobile phones, well-known mobile phone manufacturers,

The unique appearance is also a hot spot for competition.


The outer shell of the mobile phone is generally made of plastic injection. Adding various kinds of pigments in the ingredients is a more traditional method of decoration. However, this method is expensive and difficult to change. In the ever-changing information society, people's aesthetic tastes are changing and it is very difficult to grasp. Using this method is obviously difficult to meet the trend of human pursuit of fashion, and the water transfer printing process can be more personal and colorful mobile phone shell decoration.

(2) Decoration industry

The biggest feature of water transfer printing technology is that it is easy to personalize. It is a patent of young people who like to change and express their personality.

Therefore, the transfer technology is used in many occasions where young people are concentrated. For example, a casual tea room, a bar room, and a shop window can be decorated with water transfer printing, and the water transfer printing process can be used to change decorative patterns regularly to obtain fresh feelings. In the furniture industry, spray paint once occupied an important position. In recent years, the rise of water transfer printing technology,

It changed the status quo of single furniture decoration, monotonous color, and serious environmental pollution.

(3) Crafts

This is a world that relies on appearance to conquer consumers. Unchanging faces are sure to win customers. The performance of water transfer technology in the finishing of handicrafts should be one of the choices for which the investment is not too large. Water transfer is hard to say that there is a special advantage.

However, we cannot but admit that it changed many old antiques from the 1970s to the new generation of the 21st century and regained people's favor. There are numerous examples in this area, such as wall clocks, picture frames on the table, chandeliers on the roof, and so on.

Obviously, the advantage of the water transfer technology is that it can realize new decoration methods on the surface of a specific substrate, and the finished decoration is novel and of high quality. However, at present, the operation process of the water transfer process basically stays in the cumbersome labor of manual work, and accurate multi-color positioning cannot be completed yet, and the mechanization process is still relatively slow. These problems limit the further development of the water transfer technology.

Kangta factory had made many kinds of EVA Cushion for foreign customers, especially for Japan companies, as far as we know, the EVA molded in the one-body cushion is for people outdoor or watching games in the stadium, easy to take and light enough. It is very interesting that the EVA seat cushion can help people to correct the sitting position and good for preventing back pain.




Dongguan Kangta Plastic Hardware Products Co., Ltd. was established in 2008, focus on EVA Foam IP injection products design, manufacture and sales for 10 years, our Obag EVA bags/ EVA yoga foam rollers/EVA Tablet Cases and EVA seat cushions have been sold all over the world, mainly in the US, Japan, and European markets, the overseas sales occupied more than 90% sales.

Our company is located in Humen town Dongguan city Guangdong province, covers an area of 6000 square meters with more than 100 skilled workers and nearly 20 sets machines. We are proud of that we are the only one factory who owns Taiwan IP injection machines, molds machines, and raw material machines, which distinguished our products high quality. And our on-time delivery rate has reached 98% currently.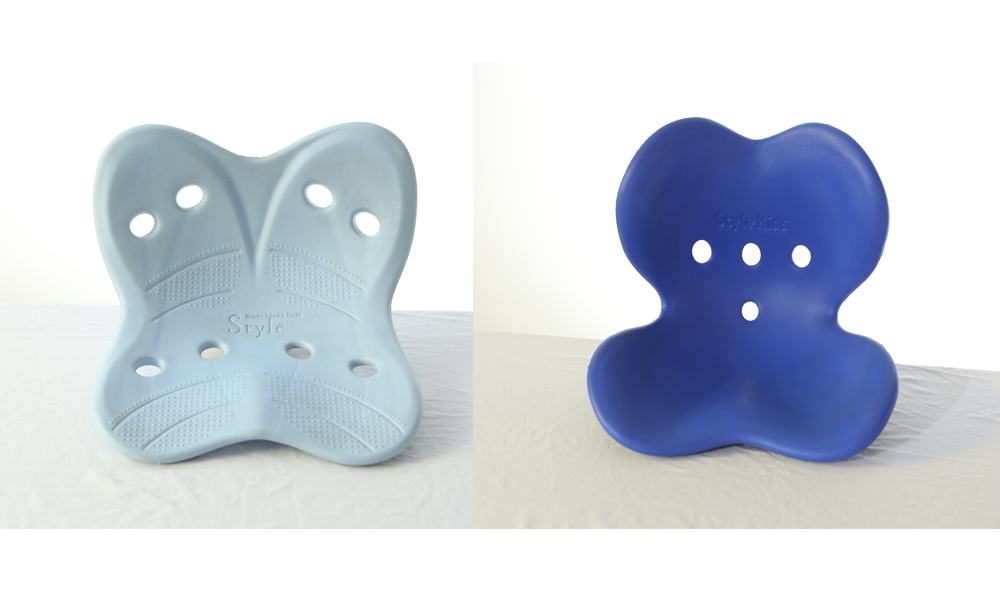 EVA Foam Cushions,EVA Cushion,Seat Cushion Foam,Seat Cushion For Back Pain
Dongguan KangTa Plastic Hardware Products Co., Ltd. , http://www.evayes.com